500 Years & 500 Seconds w/ Cuki Alvarez & Frank "The Crank" Camacho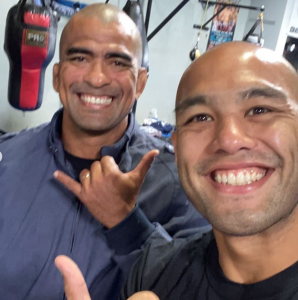 500 w/ Cuki Alvarez & Frank "The Crank" Camacho
Cuki "The Flying Cockroach" aka "The Janitor" & Frank "THE CRANK" Camacho talk about their near death experience car accident that happened on the I-405 S in California, the week of UFC 263 FIGHT WEEK for Frank The Crank Camacho and his cornerman Cuki Alvarez, who just had arrived to CA from Saipan.
Due to injuries sustained from the car collision accident, Frank The Crank Camacho had to withdraw from his UFC 263 bout against Matt Frevola.
We are grateful to have Frank & Cuki around to tell us this story with many life lessons to be extracted from this conversation. As well as some great snippets of the history of Trench Tech, Mixed Martial Arts in Saipan and the CNMI, & a little bit of everything in between.
BIBA ALVAREZ BIBA CRANK BIBA FOKAI BIBA MARIANAS