Acho Marianas September 11th 2021 Agat / Umatac Bay Overlook Slinging Event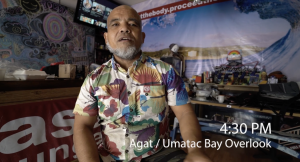 Join us on Sept 11th 2021 at 4:30 PM at Agat / Umatac Bay Overlook.
Acho Marianas will be slinging seeds for distance vegetation and to commemorate & pay homage to events transpiring in 2001 and 1671 in ancient Chamorro history. If you have any indigenous seeds available, please bring them to sling. Please come in small groups. Social distancing will be observed. See you there!
On September 11th, 1671, it is said that 2,000 warriors surrounded Hagåtña with the intent of freeing Hurao and expelling the Spanish. Read full article here: http://minagahet.blogspot.com/2019/06/wake-me-up-when-remember-september-again.html