Fokai FSHARP | Good Vibrations. Resonate.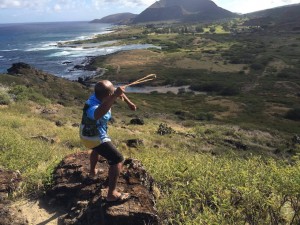 All throughout history from stories of the famous and fabled Atlantis to the Great Pyramid of Giza, and with places ancient civilizations in between, FSharp has been noted as a frequency and vibration that would send positive and productive energy throughout the land and to the cosmos.
Cultivating elements of the oldest island chain of the Pacific. F Sharp is the Mariana Island's celebration of island life
Developed in the warm tropical climate and water-based lifestyle of the people of Micronesia,  From the workplace to the impact zone, We have synergised a performance-driven and fashion-forward product as Guam and the Mariana Islands contribution for positively rooted Island Luxury Goods.
Good Vibrations. Resonate.
FSHARP
Listen to Podcasts? Follow us on Fokai & The Force Podcast 
The 1st Annual 2021 Sling League Season Finale at Sagan Kotturan Chamoru Cultural Center Guam
The 1st Annual 2021 Sling League Season has come to a close after 12 weeks of stone slinging with over 60 participants from Guam & Ireland, along with many guest slingers from Rota, Tinian, & Menorca, Spain. The format is 4 rounds of 5 stones per event. The adult males range is 65 feet in distance and women & youth at 40 feet. The highest accumulated points defines 1st 2nd and 3rd place seasonal placings.
Roman Dela Cruz, cofounder of Acho Marianas stated in an interview how ecstatic he was with the amount of slingers that turned up every Wednesday at Sagan Kotturan Chamoru Cultural Center. "I am so stoked about this season and really happy that this launched from the light of our 500 year commemoration" said Rome.
Many of the participants drove from all over Guam to Upper Tumon to showcase their slinging and share stories with the group. Along with the Marianas based slingers, Tone Susuico, former Guam resident now residing in Ireland, has gathered slingers and have successfully finished a strong 2021 Sling League season. Keith Neighbors of Tinian, has gathered a number of motivated slingers who have participated in the event and have been cultivating the art/sport in the CNMI.
Roman mentioned that the Slinging 2021 Sling Season was created in commemoration of 500 year anniversary of the Chamorro peoples large scale encounter with European Explorers.  It was also created to advance and give traction to regional  sport slinging as well as to help bridge Mariana Island's sport slinging with world affiliates. "The series finishing on Liberation Day and just before the Olympics Opening Ceremony has brought to light the spirit of freedom and the bridge of athletics that we aim to nourish in the atmosphere of what we have been aiming for," mentioned Roman.
Acho Marianas was created and given its name to the synergised effort in organizing, strategizing, and optimising modern stone slinging  in he Mariana Islands through culture and sport. When asked about why Acho Marianas was created, Rome stated: "Sling stones protected our ancestors before and continue to protect our culture today. We are happy to be engaged in this deep and wide conversation with and for the people of our past, present, and future."
Roman wanted to thank the many slingers, supporters, and spectators who were apart of The 1st Annual 2021 Sling League Season. "Saina maase to Sagan Kotturan CHamoru. Special thanks to Ambros, Priority One Transport, Bs Lawn Care Services', & Fokai&TheForce."
Looking to 2022, Acho Marianas is looking for more local competitors, more international involvement, venue upgrades, prize/venue sponsors, and continued traction toward larger events.
Biba slinging. Biba Guam. Biba Marianas!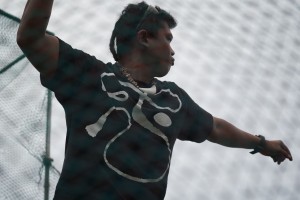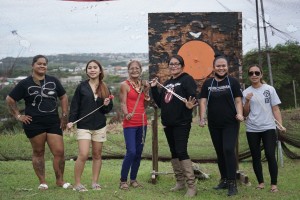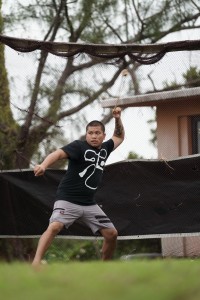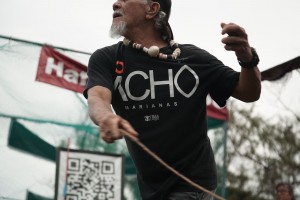 Much respect to Johnny H and the producers of 66degrees.
http://www.youtube.com/sixtysixdegrees
Johnny has been travelign the world the last 5years showing support and gaining quality footage to open a window into the ambitions of Guam's multi-faced talent.
Expanding his efforts in everything from Mixed Martial Arts to cultural preservation–Mariana Islands  number one video library in the 21st century is definitely enroute to true fruition. Keep the good stuff coming Johnny. thanks for your support. Were hearing you loud and clear.
Respect…sinceeversince
<object width="480″ height="385″><param name="movie" value="http://www.youtube.com/v/ybRhH_aNLRI?fs=1&amp;hl=en_US"></param><param name="allowFullScreen" value="true"></param><param name="allowscriptaccess" value="always"></param><embed src="http://www.youtube.com/v/ybRhH_aNLRI?fs=1&amp;hl=en_US" type="application/x-shockwave-flash" allowscriptaccess="always" allowfullscreen="true" width="480″ height="385″></embed></object>
Some images and videos  from the MarianasOpen2010 BJJ and SubmissionGrapplingTOurnament:More results to follow
A Captain's  Tour Down the Astra Catwalk with Enson Inoue and Friends!
Congratulations Duane Taitano of GhettoFabrications and 671Motorsports

DeJaVu from April 13th, 2008