Fokai FSHARP | Good Vibrations. Resonate.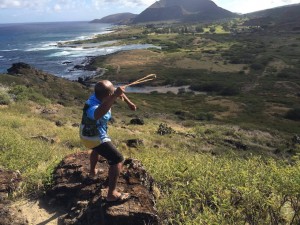 All throughout history from stories of the famous and fabled Atlantis to the Great Pyramid of Giza, and with places ancient civilizations in between, FSharp has been noted as a frequency and vibration that would send positive and productive energy throughout the land and to the cosmos.
Cultivating elements of the oldest island chain of the Pacific. F Sharp is the Mariana Island's celebration of island life
Developed in the warm tropical climate and water-based lifestyle of the people of Micronesia,  From the workplace to the impact zone, We have synergised a performance-driven and fashion-forward product as Guam and the Mariana Islands contribution for positively rooted Island Luxury Goods.
Good Vibrations. Resonate.
FSHARP
Listen to Podcasts? Follow us on Fokai & The Force Podcast 
Much respect to these heros and all Fire Fighters out there.
Product Development with Guam Fire Rescue and their custom Fokai Dryfit Hoodie and Quickdries.
We got into the clothing venture because we saw that Guam needed a dedicated label and tasteful product that could present Guam to the world  Respectfully.  That was in 1997. Time has flown and almost 20years later, we have seen more than 100 local clothing label s rise  since then with over 60currently  in operation, 30 of these still extremely active with several of them with flagship stores  and soaring! TREMENDOUS!!
It was filling the gap between sport and ambition with what we felt was  fashionable and island-serving.
Today this is still the case but  now there is a room full of labels standing ready, willing, and –more than ever–able to deliver.
The rise and breath of our local clothing industry  is a win for Guam as whole. Its great to see our  island having different creative options to share what might harbor their love for things local.
We had ventured into button shirts before doing shorts sleeve and some long sleeve flannels but only had them in occasional and sporadic releases. We crafted up some samples of button designs using local island  prints, but still friends and family were referring to these as "Aloha Shirts"
Before going further–first let it be said that we have absolutely nothing against "Aloha". Though The Mariana Islands is thousands of miles apart from Hawaii–we've always had a respect for their gravity and efforts in the water, We've appreciated their hospitality and perfect weather,; i_in many ways we've embraced Hawaii as a sister island.
But what we feel that what we celebrate local–shouldn't be done so in a foreign tongue, nor do we have to use overseas images, or tuck ourselves away in the shadow of someone else's identity  to convey an island vibe r to manifest island treasures.
This is what F Sharp is for: To provide quality and comfortable island formal attire–with local elements as our staple to Share Guam as a paradise destination, a resilient people, and an asset to the world around us. We aim to greet with Hafa Adai authentic attire, and we aim to resonate this vibe engineered through an island-rooted  lifestyle to suit the needs from the beach to the Bassllica and everywhere in between
Video Segment of FokaiShipment February 2014, showcasing thediversity of merchandise available @ our stores
Video breakdown of the FokaiBroBag
Hafa Adai, We are looking for hard -working, qualified, and motivated  tailors to engage several projects in an expanding collection
of Fokai Custom Equipment and Paraphernalia.  Interested and serious individuals please contact fokaiindustries@gmail.com
for details. much appreciated.
A brief glimpse into the early phases of the Fokai Factory en route in Bali.
The details of the new Fokai Dude Bag
This bag was inspired as a workout bag and kept in mind the martial arts and jiujitsu competitor. All over the bag there are rubber grips for workouts for the seasoned competitor or for the chelu in need of a nice workout on the beach.
With next level pocketing system. Mesh pocketing, large zipper pocketing system, and small side pocketing.
Part of the dude bag, it is reinforced with a strapping system. It can be used as a gym duffle bag, backpack, or your daily travel "dude" bag!
Available at the fokai online store @ www.fokaistuff.com
Pugilistic OFfenseve Warrior Tactics revisited.
http://www.utsandiego.com/news/2013/feb/17/former-soldier-helps-fellow-vets-channel-energy/?page=2#article-copy
To better improve your shopping experience–Several adjustments have been made to the Fokai online store and we are now shipping worldwide. in total gratitude for all your support– Its been an imminent effort to improve our services.